I've been in my role for 18 months now, can you believe! And although both Stephanie-Anne and I always work with the health inequality agenda always forefront in our mind, I have to admit that its been a while since my studies covering SIMD, epidemiology and public health. So last week I had the opportunity to attend a CHEX workshop (ran by Elspeth Gracey) which I was really grateful for.
There were lots of familiar faces from the third sector as well as from Edinburgh Leisure, the public sector and a community councillor which led to some very interesting viewpoints being shared.
We looked collectively at what factors we felt affect our health as individuals and then again the health of our communities. Then we discussed the impact and role of policy and a community led approach on these.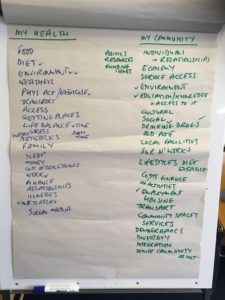 We had some time discussing equity vs equality; which is always something to be mindful of. We also had the opportunity to look at different population groups, the corresponding SIMD data and have a discussion about the impact of these.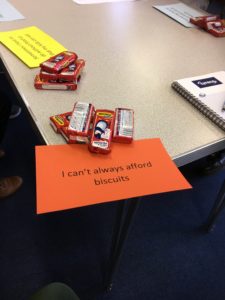 Altogether it was an action packed couple of hours and so a wonderfully efficient refresher for me with limited hours to spare. I left feeling confident and inspired; having also met some new contacts. Many thanks to CHEX for making this free workshop available. I would highly recommend it for new members of staff, volunteers or for CPD. I am glad I invested the time to get along.
Grace Mackenzie
Forum Development Worker