Made up of leaders, the ECHF has a strong collective voice in championing the health inequality; leading the way in responsive, community led work and research.
The Health Foundation commissioned FrameWorks to examine how people think about their
health, and the health of others, and based on this, recommend how we can frame health
communications to tell a more powerful story. A story which increases understanding of the
role of the wider determinants of health and builds support for the policies needed to reduce
health inequalities and improve health across the country.
This report is for anyone working and communicating in the field of public health, whether
they are speaking to a public, political, or expert audience.
Read More »

General Updates
Role: Community Development Worker. Are you looking to make a difference? B healthy together has an exciting opportunity to join our small, dynamic, grassroots charity. We provide activities, in response
Read More »
Item 8.4 – Locality Improvement Plans Culture and Communities Committee March 21 FINAL with appendic.pdf (edinburgh.gov.uk)
Read More »
What should primary care look like for the next generation?
Read More »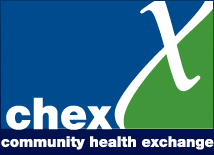 Blogs
Community Planning, Participation Requests and Asset Transfers. Do you know the language of Community Empowerment? Our friends at CHEX have compiled a series of resources to help navigate the legislation.
Read More »