Over the last five years, the LOOPs partners and teams have been working closely with City of Edinburgh Council and, more recently, Edinburgh Health and Social Care Partnership to deliver the Local Opportunities for Older People initiative across the city.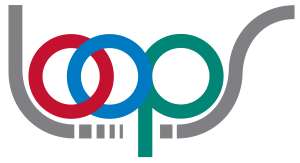 It is with sadness that we are now in the position to inform you that this work will be coming to an end in March.
The collaborative has included team members and volunteers from:
Cyrenians
Eric Liddell Centre
EVOC
Health in Mind
Libertus Services
Pilmeny Development Project
Pilton Equalities Project
Volunteer Edinburgh
During the last five years our staff and volunteers have worked with thousands of Edinburgh's older citizens to improve health, wellbeing and social supports and with hundreds of organisations.
If you see any of our team members or volunteers on your travels, please do reach out and let them know how much you have valued their work and, if you have any feedback, please do let us know.
Obviously, this will leave a gap in your toolbelt as a professional working with older people who are looking for additional, Third Sector, preventative health or social support. We have provided a list of contacts at the end of this note to ensure that you are able to provide signposting to suitable organisations.
Thank you for all your support during the last months and years. We know that the projects have made a clear difference in the lives of many older people and look forward to working with you in innovative and collaborative projects in the future.
Best wishes, Stefan Milenkovic and all the LOOPs Teams
ALTERNATE RESOURCES
Where to find further information about services on the internet:
Where to find information in the local community:
Edinburgh Community Health Forum (ECHF) provides support to Community Health Organisations across the city.
Many local GP practices now have Primary Care Link Workers who can help people who need a little bit more support. Speak to your GP if you think this might be useful.
If you need support right now, please contact Social Care Direct on 0131 200 2324